Are you creating a new explainer video for your brand? If you aren't, then you should be!
Video marketing is trending, and explainer videos are great for engaging your potential customers and letting them know more about your brand. But, making great explainer videos requires a lot of expertise and the right people. Most brands create explainer videos to showcase what their products or services are all about. And if you don't get it right, then you are going to mess up your first impression.
From full voice over to great visuals, you need to get everything right if you want to make a lasting impression on your audience. Thus, if you want to make your first high-impact explainer video, then here are 12 insider tips that you should know!
1. Voice Over Narration
Most content marketers focus on visuals and fancy infographics, but that's something anyone can do. How do you add a bit of personalization to your video that sets it apart from every other competitor's explainer video out there? The answer lies in voice over narration.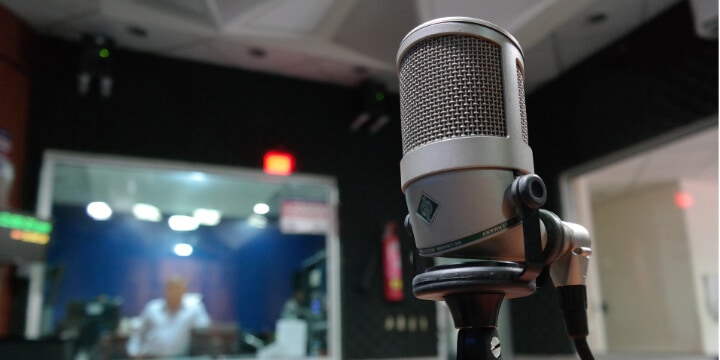 While visuals can be replicated, there is something about the personal touch that voice over narration adds that cannot be replicated. It makes each video unique, and if your voice over work trumps others, it will set you on the path to success.
Try to deploy an empathetic approach when pushing out your explainer video. What is it that your customers want? What problems can you solve for them anyone else cannot? You might have the answers to these questions, but only a professional voice over narrator can deliver what you need.
2. Getting The Script Right
The most important element of an explainer video is the script. It can be termed as the foundation upon which everything else is built. It must feel personal and connect with the audience. One of the most underrated pieces of advice is that you should always outsource your explainer video.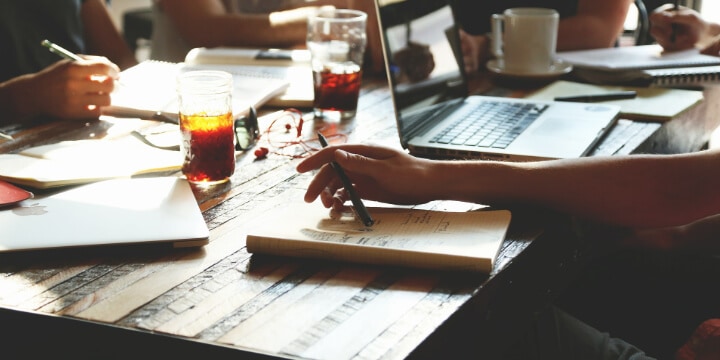 Most people do explainer videos using resources within the organization. The downside of doing that is you create content, based on your perspective as a marketer. Instead, you want the video to be done right from the perspective of a potential customer. What do you have to offer that others can't? The script needs to hit home and connect with the audience.
Try to chalk up a creative brief to your content team. It is important to receive inputs from anyone working on your explainer video to ensure you have the perfect script. It needs to have an engaging intro followed by a short and crisp explainer section where you let the audience know what you offer. Finally, you need to seal the deal by convincing your audience they want your product or service. Throw in some incentive, so they engage with your website or get in touch with you for business.
3. Brevity Is King
The less you are going to rant on about your product; the larger your impact will be. Human attention span when on the internet is at an all-time low, and you need to blend with it. It is not that we do not pay as much attention to things as we used to, but we only have time for the things that draw our attention.
Researchers have stated that it is a matter of too many things trying to fight for our attention. Do you really expect someone to sit through a 15-minute explainer video? Fancy visuals are everywhere, so how do you get attention from a potential customer?
Voice over for explainer video is where you can get the edge you need. Most people do not focus on getting the right people to do their videos. If you want to connect with your audience, then the explainer video voice over needs to be convincing, making the audience believe that you care about them. Explainer videos need to be short and help you connect with your audience.
4. Simplify Your Content
We have all grown up hearing about the KISS strategy at least once. You just need to keep it simple silly! A lot of us try to make our explainer videos a bit too fancy, but the audience wants something warmer and more insightful instead. With brands trying to bombard us with their campaigns, do you really think your audience cares about yet another commercial video?
Try to create an explainer video that is simple and to the point. You do not want it to sound like technical jargon. It is normal for companies to focus on the nitty-gritty details, but that should be avoided. Use a voice over narration to deliver your pitch to the point.
Start off by addressing what problems your potential customers are facing. Assuming the right target market is watching your explainer video, they will continue watching the video as you move on to introduce your product or service.
Do not spend too much time introducing your product or brand directly, move on to explaining how it works. In this section, no one wants to hear the technical details, simply let them know what you offer that others do not. Keep it as short as possible, and tell people how they can get your product or service.
5. Focus On Benefits, Not Features
One of the biggest issues with marketing strategies deployed by brands is that they are stuck in the past. You think someone with access to the internet and online shopping websites does not know the product specifications or what features to look for? They do! Your explainer video needs to tell them what they want to know instead of repeating what they already know.
Try to focus on what differentiates your product instead of reading from your spec sheet. Let's say you are marketing a smartphone with three lenses for wide-angle and telephoto imaging capabilities. You should focus on telling your audience what the lenses do instead of giving the technical details of your cameras.
But what if you really want to showcase your tech specifications because they're better than any other product in the market? In that case, the voice over narration in your videos can focus on the personal aspect of your video while you use infographics and visuals to convey the technical specifications in brief.
6. Lighten Up The Mood
Your explainer video needs to have a light tone to it. Make your explainer video, friendly and warm instead of sounding like a technical manual. The goal of the video is to connect with your audience. Regardless of what background someone is from, a little bit of fun, never hurt anyone. Try to make a video that resonates with anyone from any age group.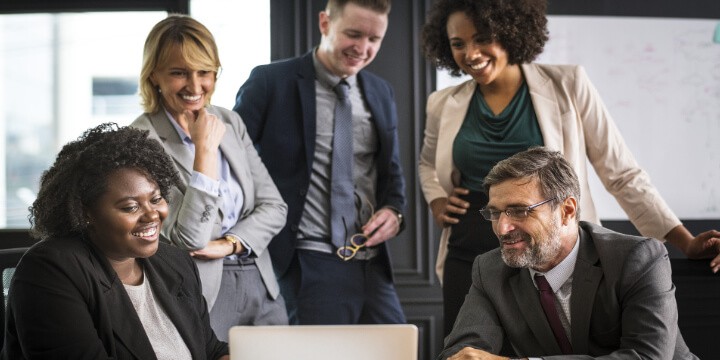 Try to add something to your video that makes it stand out. Whether it is a little bit of humour to put a smile on someone's face or adding an element of surprise that they will not see coming, it needs to have something extra to make it stand out.
Encourage engagement or make your audience smile or both! It is all about showing that you care and want to make their day a little better in any way possible.
7. Get The Right Launch
While you are focused on creating a great video, you need to remember that it needs to launch well and generate traction. Great animated explainer videos that are poorly marketed will not get you anywhere. There are plenty of video-sharing platforms, and it is important to invest your time into marketing tools to promote your video.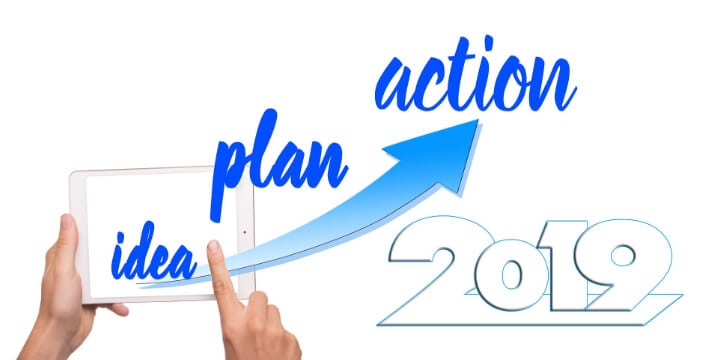 Whether you start up a YouTube channel or promote your video as an ad via multiple websites, you need to get your video out to as many people as possible. You may create great content, but it means nothing if it doesn't reach your audience.
Get your marketing team to plan it all out before releasing the video instead of worrying about your video's reach post-launch. If you do not have a dedicated marketing team, you should put in the effort to do it yourself. There are great marketing strategies, and looking at some data to identify the best strategies is never a bad idea.
8. Social Media Marketing
There is no better tool than social media marketing in the world right now. You want to market your videos as well as possible. Whether you are willing to spend a few extra bucks or want to make use of the free tools available to you, the choice is yours.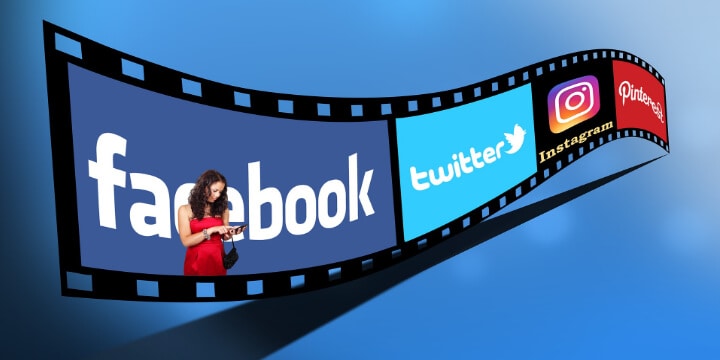 If you do not have a loyal fan-base, we recommend making use of social media ads or connecting with big social media personalities to promote your video for you. Twitter, Facebook, Instagram, and YouTube are just some of the websites you can consider using to promote your video.
Social media influencers can give you the edge that you need to promote your brand, product, or service. There are plenty of upstart social media influencers who are growing at a rapid pace. Find someone who can resonate with your brand and try to get your video promoted.
9. Turn Up The Music
What's an explainer video without some music? Your audience wants to know more about your product instead of focusing on the background music, but setting the tone with music is still important. Music can evoke various emotions, and it can set the tone for your video from start to end.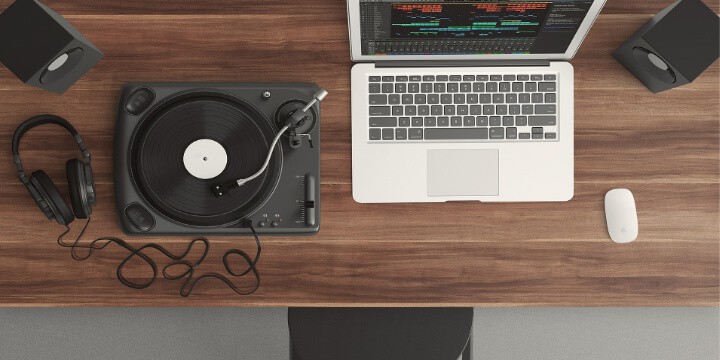 Whether you purchase rights to a track or get one composed from scratch, the choice is yours. You can also consult your voice over narrator to know what type of music would complement your video well. They have the expertise to know what kind of music clicks with the audience, depending on the product or service you are trying to market.
You can check out some online music stores to know what kind of music you can get, to complement your videos. They do not cost a fortune, and you can find some great tracks that you can reuse for your marketing videos.
10. Focus Less On Visuals
There is no need to blow your entire budget on visuals. While they do draw the most attention, visuals are not the end-all-be-all of any explainer video. It is all about the voice acting, and that is what resonates with your audience.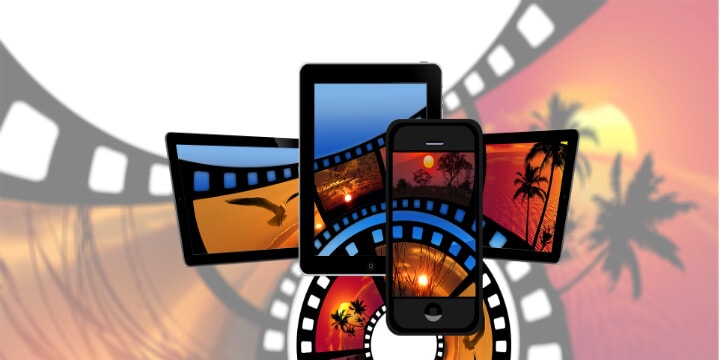 Your visuals need to be simple yet effective. It is all about illustrating the story that your voice over artist is trying to convey. You are not trying to make a blockbuster movie, which is why your resources should be focused on promoting your brand. If you have too many distracting visuals, it could take away from the whole message of the video.
11. Solve The Problem
You want to address what issues your target audience may be facing and tell them how you can resolve them. You want to delve directly into problems faced by your audience as you start the video.
Let's assume your brand has car recharge stations for electric cars in a new market. Focus on informing your audience about how there are too few charging stations available in your country. Proceed to tell them how your brand is making it easier for electric car owners to recharge their cars.
12. Take Inputs From Your Voice Over Narrator
You might know your brand, but your voice over knows how to deliver the message to your audience. Work together to find out how you can best convey your message to your potential audience. It is all about using the right words and setting the right tone.
Professional voice over narration takes skill, and professionals know how to connect a brand with its audience. Digital marketing can be taken advantage of by anyone, but it is voice over narration that sets your video apart from other explainers. Voiceover narration doesn't cost a fortune, and it can set the tone for your brand forever.
#Closing Notes
If you want to succeed in digital marketing, you need great explainer videos with voice over narration. Try to create engaging videos that mean something to your audience instead of repeating what they already know from your product website or online store listings. Also, be it corporate explainer videos or business explainer videos, keep it short to make an impact.
Now that you know what the actionable tips are for making explainer videos, do get in touch with me to request a quote!